How much does Cyber Security impact Customer Experience?
DO NOT RISK LOSING CUSTOMERS!
THE WHITE PAPER YOU HAVE TO READ
This WhiteJar white paper explains what role Cyber Security plays on a customer's perception of a Brand and how the new paradigm of crowd-sourced Security with Bug Bounty Programs is a fast, 24-hour-available and cost-effective solution to provide Security to your customers and retain them.
ITALIAN CONTENT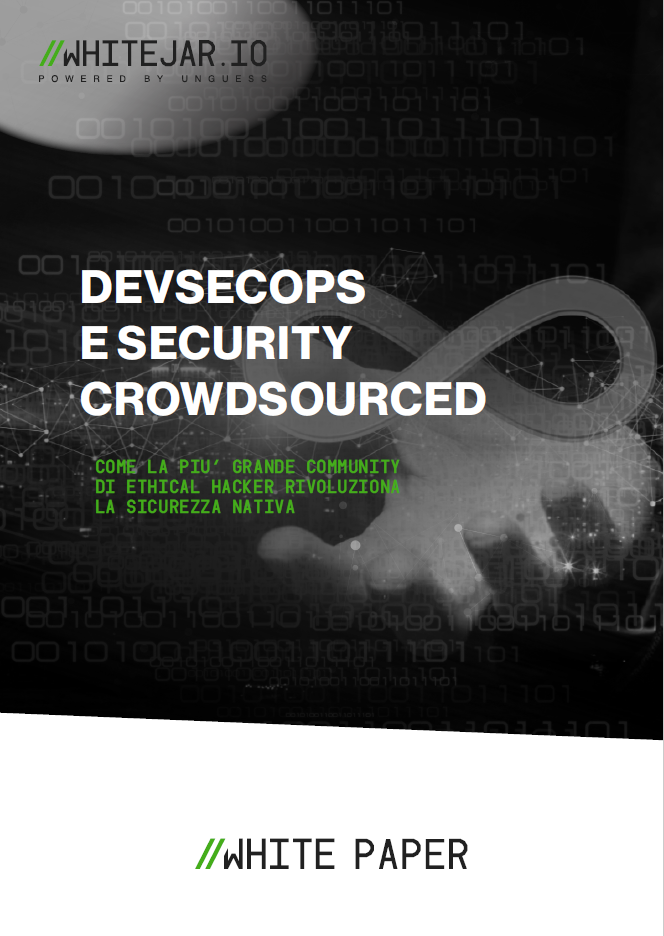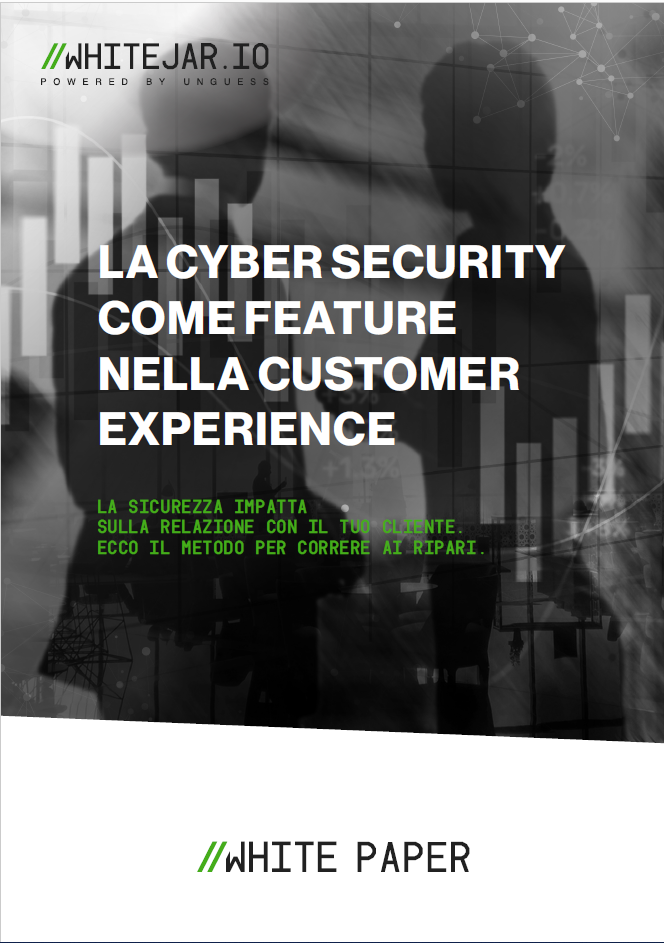 Do you want download this white paper?
Fill in the form and download it!
What is WhiteJar?
"WhiteJar - powered by UNGUESS" is the first Italian Bug Security Bounty service that provides companies and public administrations with a Community of hundreds of Ethical Hackers ready to carry out continuous Vulnerability Assessment and Penetration Testing.
WhiteJar members are all European residents and selected on the basis of their internet reputation and high standards of technical expertise. Our Crowd therefore exploits sharing knowledge by providing a proprietary, secure and unique collaboration platform, the first guarantee for immediate and effective engagement in the fight against cybercrime.
Do you wanna try WhiteJar?
Book a call with our experts and let them guide you through the collaborative platform designed for Ethical Hackers and companies.